Software tailored to your needs
Whether you need business software development, a customized product, or a mobile application, we can provide you with top-quality, timely solutions.
Agility that adds value
Our dedicated teams can help guide you through your digital transformation process. Methodology and agility that will add value from the get-go.
We combine our talent with yours
We incorporate our best professionals into your teams. Together we will work to meet the most ambitious of goals.
Established in 1995, our company has provided our clients with IT-based services in order to guide them in achieving their business goals. 
We currently have a team of more than 350 professionals in 6 offices distributed throughout 4 different countries: Argentina, Chile, Mexico and the United States.
Huenei means "great friends" in the Mapuche Indigenous language, and it defines our company's role as a close and reliable partner that prioritizes good customer service and long-term relationships based on trust.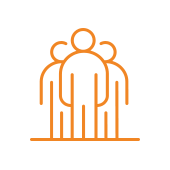 Dedicated Teams
We make up agile and self-managed teams that will help increase your company's productivity.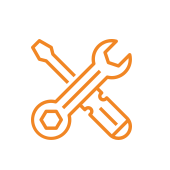 Turnkey Projects
We execute projects tailored to your needs while staying focused on your business objectives.
Companies that Trust in Us
Throughout our more than 25 years of experience, we have worked with over one hundred first-class companies from a wide variety of industries: insurance, bank & financial services, telecommunications, media and entertainment, retail, health, government, and information technology, among others. These are some of the companies that endorse the quality of our services:
We look for the best talents in each of our areas of operation. Our teams are always in search of professionals who are passionate about technology, have a vocation for service and wish to undertake new challenges.  If you want to take a step forward in your professional career and become a part of our project, please apply for the job that best fits your profile. We're looking forward to hearing from you!
.NET Development Analysts
Must have two years of experience and be familiar with databases, C #, JavaScript, Angular, among others. Read more
Java Development Analysts
Must have over two years of experience and be familiar with agile methodologies, Hibernate, SQL database. Read more
Functional Technical Analysts
Must have over three years of experience and be familiar with SQL and Oracle databases. Read more
We want to know more about you so we can better help you. Would you like to learn more about us? Are you developing a new project? Would you like to be part of Huenei?
Please provide us with your contact information and let us know about your needs, and we will be in touch with you shortly.
See you soon!