We Are Software Creators
Founded in 1995, Huenei is a regional provider of IT services. We currently have a team of more than 350 professionals and presence in Argentina, Chile, Mexico and the United States. 
Established in 1995, our company has provided our clients with IT-based services in order to guide them in achieving their business goals.
We currently have a team of more than 350 professionals in 6 offices distributed throughout 4 different countries: Argentina, Chile, Mexico and the United States.
Throughout these years, we have carried out hundreds of successful projects for large companies from different countries and industries, working in different modalities and technologies; always seeking to add value from our work methodology and our technological mastery.
Huenei means "great friends" in the Mapuche Indigenous language, and it defines our company's role as a close and reliable partner that prioritizes good customer service and long-term relationships based on trust.


Integrity
We promote sincere and open debate, seeking to establish relationships of trust based on ethical action, honesty, transparency, responsibility and respect.  
Respect for the Individual
We value diversity and guarantee an inclusive workplace, where the individuality of everyone is respected.
Passion and Enthusiasm
We are passionate about the work we do and we enjoy the challenges that we encounter on a daily basis, giving our best in every situation we face.
Focus on our Clients
We demonstrate responsibility, commitment and a strong vocation for service in all situations related to our clients.
Efficiency
We seek to be efficient in all the activities we perform, both in the provision of services and in the support processes for each business area.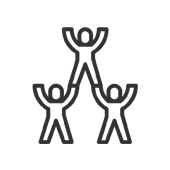 Team Spirit
We believe that our capabilities are enhanced when we bring our best to a team, working towards a common goal in a coordinated and cooperative way.
Provide our customers with services based on information technologies in order to collaborate in the achievement of their business goals.
We seek to be one of the most recognized Argentine companies in our industry. We aim to grow and build a bigger and more talented team every day with the goal of expanding our regional presence. Our priority is to add value to our services and build trusted relationships with customers and partners.
HUENEI IT SERVICES Argentine company founded in 1995 is a provider of regional IT services. Currently, it has more than 250 professionals with offices in Argentina, Chile, Mexico and the USA that provide services in five areas (SW Development, Mobility, SW Testing, Process & Management and IT Infrastructure) through our two business units: Professional Services and Managed Services.
Detect, analyze and evaluate the requirements and expectations of the interested parties, as well as the relevant internal and external issues to fulfill the strategic purpose of the organization.
Promote a climate of teamwork and a culture of quality management characterized by respect, harmony, professional development and training.
Implement continuous improvements in our processes and in our quality management system, which allow us to provide an excellent service, in order to strengthen both our presence in the markets and our team.
Honor the commitments assumed and the applicable requirements, generating trust, security and loyalty in the various stakeholders.
The directors and managers of HUENEI IT SERVICES are the main people in charge of the application of this policy in the company, committing themselves to providing the necessary resources so that employees know, share and watch over their compliance.
TUV Rheinland Argentina, a leading company in Quality Certification, verified that our quality system complies with the standards and issued, accordingly, the corresponding certificate number 01 10006 084657 (ISO) 9001. The same can be verified here.
Gustavo
Commisso
CEO & Founder 
Jorge
Attaguile
COO & Founder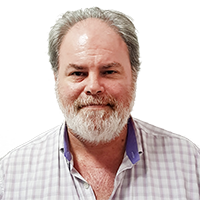 Javier Pérez Lindo
Professional Services Manager Argentina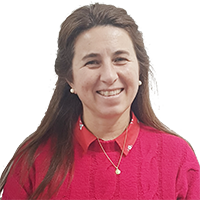 Maria
Alejandra Ochoa
Service Delivery Manager
Mariano Gut
Business Development Manager Argentina
Carlos Gómez
Galzerano
Project Management Office Manager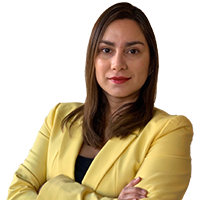 Milagros Chavarry
Office Manager Chile
Martin Paulick
Administrative and Financial Manager
Violeta
Voget
Human Resources Manager
We want to know more about you so we can better help you. Would you like to learn more about us? Are you developing a new project? Would you like to be part of Huenei?
Please provide us with your contact information and let us know about your needs, and we will be in touch with you shortly.
See you soon!