Have you ever compared different features between the two most famous mobile operating systems in the world? This is something you should do when you want to buy a new smartphone, for example. However, it is also essential that you can find out information about Android vs iOS App Development. 
Android vs iOS App Development: all the essential differences
If you are thinking about which option is the best for you when developing an application, here we tell you the fundamental comparison between the two options.
Popularity
One of the main issues to consider. Currently, there are more than 2.5 billion Android users worldwide. Therefore, the figure is truly higher than Apple, which has more than 1.4 billion active iOS devices worldwide, including iPhones, iPads, Apple TVs, iPods, Apple Watches, and Macs.
Consequently, we could say that Android dominates 76% of the current market. In contrast, iOS has 22%. Consequently, this situation explains why both options are the favorites not only of users but also of developers and the companies themselves.
However, this also depends on the country. For example, in Mexico, there are only 16% of Apple users, because smartphones are too expensive. On the other hand, in the United States, there is a much higher tendency to consume Apple. Therefore, always look at your target audience before choosing which of the two operating systems to use.
Price
The price is another point that greatly affects brands that need an application. Here again, the answer can be variable. There are several issues to take into account, but the main one lies in the functions that a given application will include.
The same situation happens in the website market: a landing page is not worth the same as an e-commerce store. In this way, it is always important to consider what you need to implement in an application. For example, a chatbot, a database, forms, and even a news section.
As a general rule, we could say that Apple apps are cheaper and can be created faster. On the other hand, Android apps may require more development time, and Apple users tend to spend more money within the App Store.
However, this is by no means a strict rule. There will be Android projects that will require a very small budget. While some iOS developments can be really expensive. There are no substantial differences here, beyond some generalizations that will be found in the market. 
There is one point that needs to be noted: the value of the developer license. An Apple Developer Program account is $99 per membership per year. For a company, it is $299 per year. ¿Google Play? The value is $25 and costs a one-time fee. The difference is in profitability, as we will see below.
Profitability
Apple has achieved an incredible ecosystem for the different applications. Mainly, because the user who consumes iOS products feels part of a status community. Consequently, this usually leads him to spend more money on application platforms. 
For example, a study by Sensor Tower mentions that 100 of Apple's top app developers made revenues of $84 million during the first quarter of 2019. In that same period, Android developers only made $51 million in revenue. This situation makes Apple 65% more profitable than Google.
Safety
For many years, Apple was considered "impossible" to hack. At the present, Softpedia reckons that Apple's security is of low quality. The actual level of iPhone security is quite controversial, as many exploits were discovered by researchers.
Conversely, Android has made major changes to its security settings, because the myth of iPhone security meant that many hackers improved their work. In turn, the Apple user has more money than the Android user-made hacking these devices more profitable.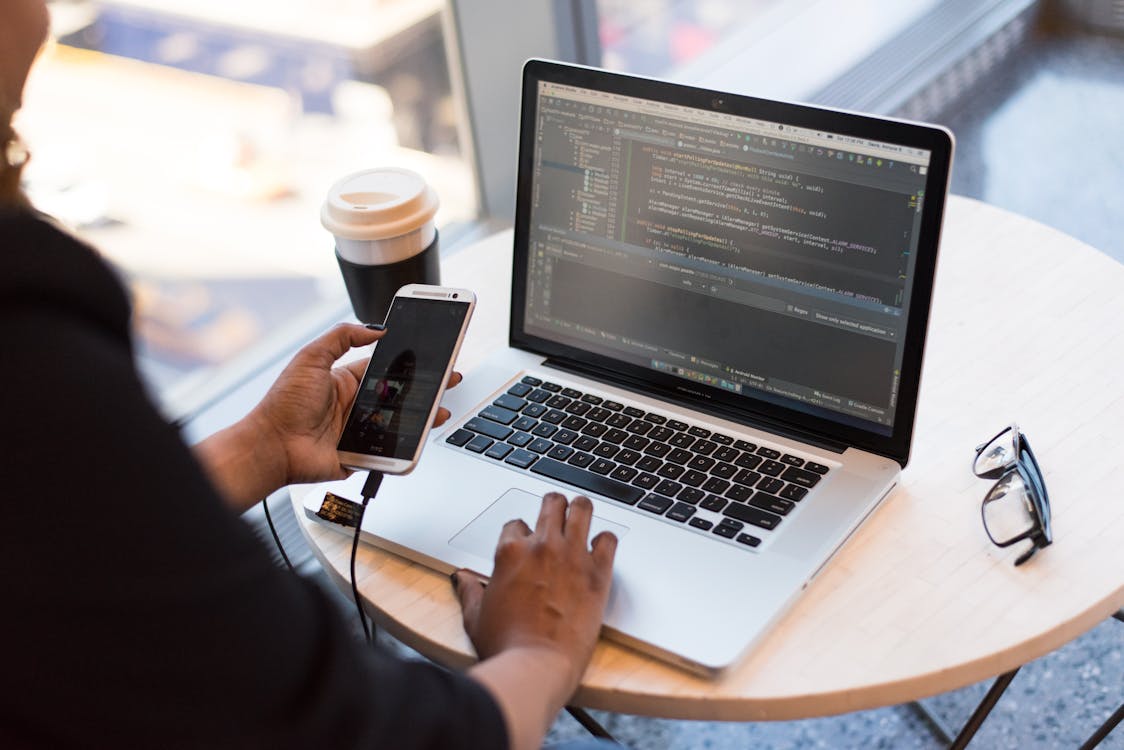 The importance of a good development choice
For example, if you offer very expensive services, most of your customers may use Apple devices. But, remember: this is only a generalization and you will always need to do your research. Ideally, you should have the same app that is functional for both iOS and Android. This way, you can cover almost the entire market share, to appeal to the majority of users. 
However, if you have to choose, you need to think about what is the goal of your development: are you looking for direct revenue from the app, or do you just need a mobile supplement? In any case, you should look at what percentage of users depends on each operating system.
In short, you've seen that understanding Android iOS vs App Development involves considering many variables. Even at this point, at Huenei we are advocates of a hybrid approach to App programming. To adapt to the needs of your users and your market situation, we recommend that you consider both operating systems and that you code your applications in such a way that they can adapt to both. We hope this information has helped you!